Proud Heritage, Bright Future
In 1870 a few folks opened a bathing beach, boat dock, and dance hall on Lake Erie. The purpose? Fun. Those ventures in fun were the birth of today's Cedar Fair, now a world-class purveyor of fun as owner and operator of 11 regional amusement parks, four water parks, two sports destinations, more than 2,300 overnight accommodations, and dozens of restaurants. With operations dispersed throughout the lower 48 states and near Ontario, Canada, Cedar Fair welcomes approximately 28 million guests each year.
Cedar Fair is far more than a collection of world-class thrill rides and water slides. When guests choose to spend their time with us, they are additionally rewarded with immersive live entertainment, and unique events, delicious food beyond classic carnival treats, and unforgettable character encounters they can't get anywhere else. When guests want to stay where they play, Cedar Fair welcomes them with a wide array of lodging options.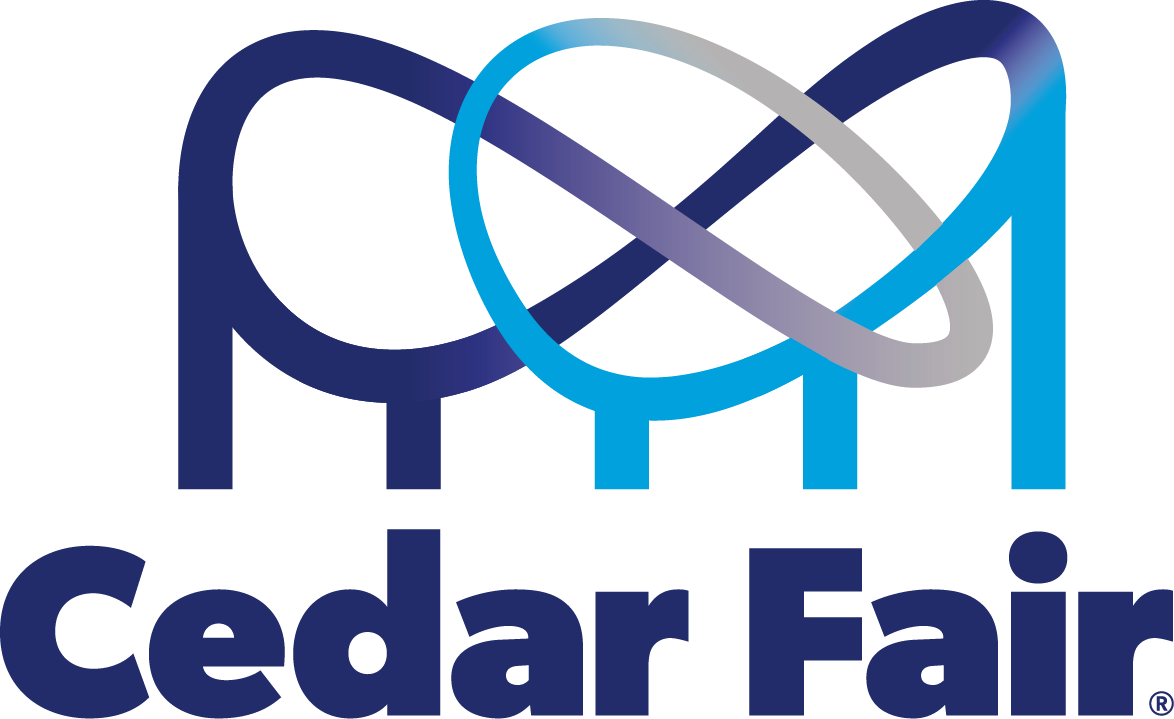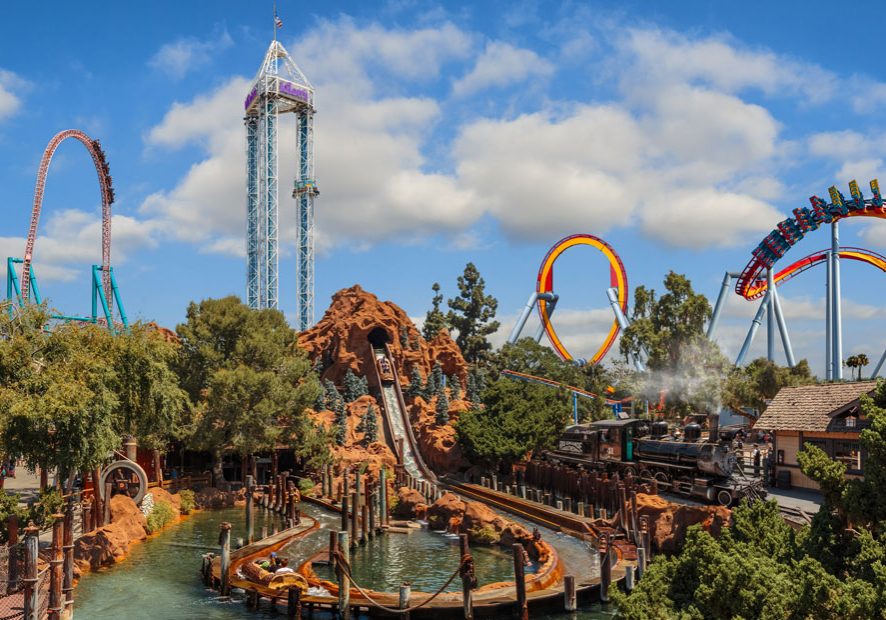 Knott's Berry Farm
8039 Beach Blvd, Buena Park, CA, 90620
Knott's Berry Farm is a world-renowned theme park built from the humblest of beginnings nearly 100 years ago. What started as a small berry farm soon began to grow into a family theme park destination thanks to famous fried chicken dinners, boysenberries and an Old West Ghost Town. Anchored in its rich California history and charm, Knott's Berry Farm now bursts with attractions and entertainment for all ages, including first-class roller coasters, stage shows, interactive experiences, and family friendly fun featuring Snoopy and the Peanuts Gang. Plus, true to its roots, Knott's continues to serve up delicious food creations that can only be found at California's first theme park.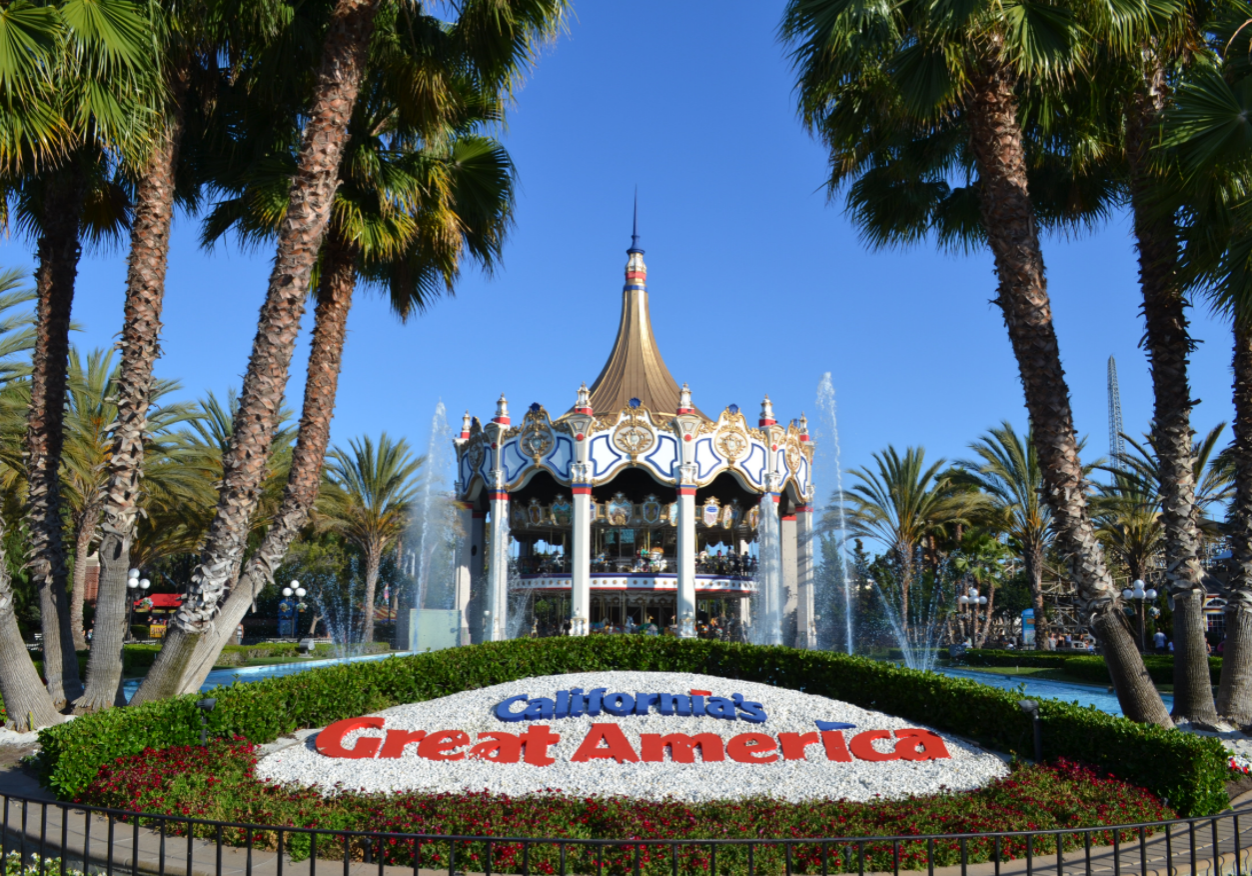 California's Great America
4701 Great America Pkwy, Santa Clara, CA, 95054
California's Great America is the Bay Area's favorite place for family fun! Exciting thrill rides, South Bay Shores waterpark, Planet Snoopy kids' area, special events and perennial favorites like Tricks and Treats and WinterFest make Great America the perfect destination for year-round entertainment. The groundbreaking single-rail coaster RailBlazer is the first of its kind on the West Coast and takes riders speeding over a twisting track to experience an abundance of airtime and steeply banked turns. Guests can indulge in gourmet eats, try their luck at classic games and watch exciting live entertainment all season long.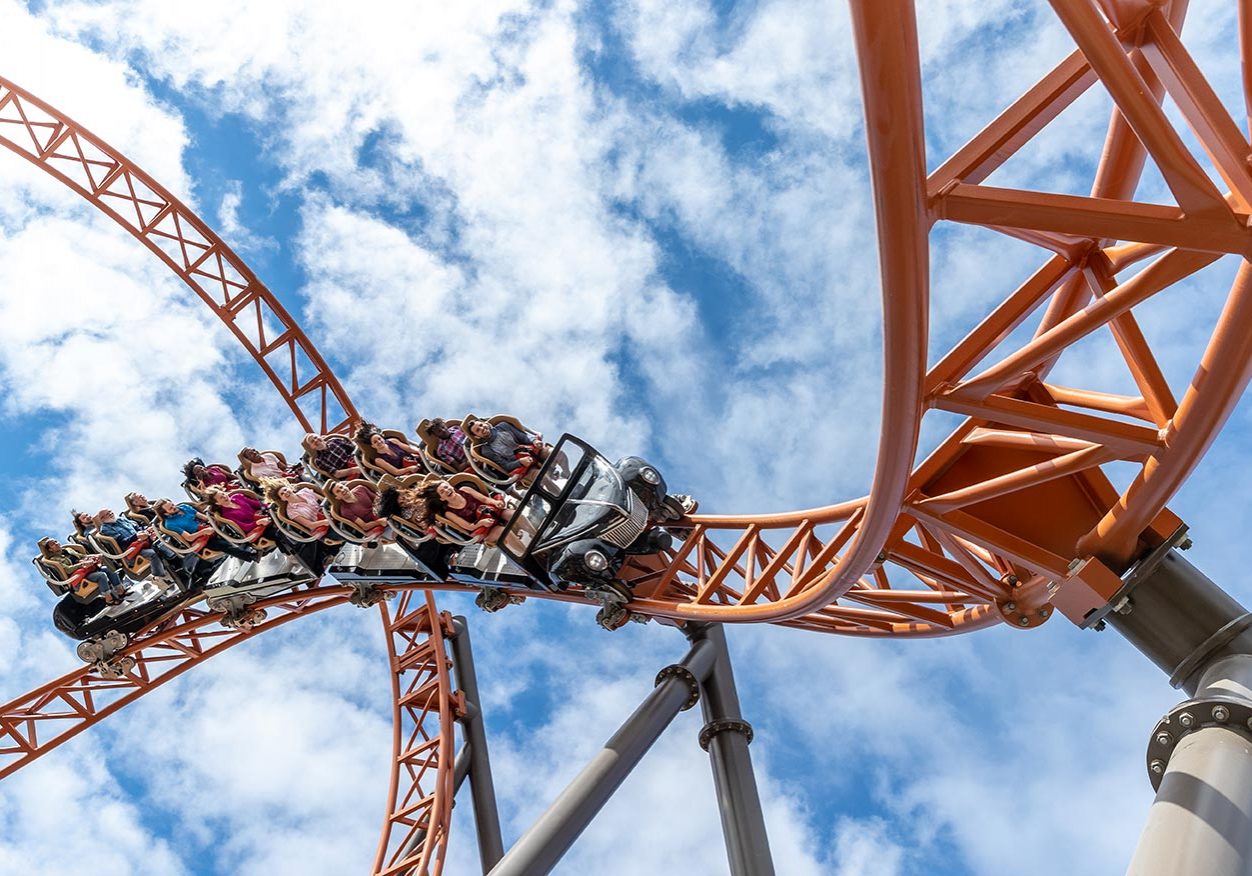 Carowinds
14523 Carowinds Blvd, Charlotte, NC, 28273
Carowinds, located right where the Carolinas come together, offers a full day of fun and excitement for everyone with over 60 rides, shows and attractions. Little ones love the crazy antics of Snoopy and the PEANUTS™ gang in the 12-acre Camp Snoopy children's area. Thrill-seekers can scream out loud on spine-tingling thrill rides or experience one of 14 world-class rollercoasters. Get completely soaked – again and again – at Carolina Harbor Waterpark, included with park admission. Stay where you play on-site at the SpringHill Suites Charlotte at Carowinds or Camp Wilderness Resort.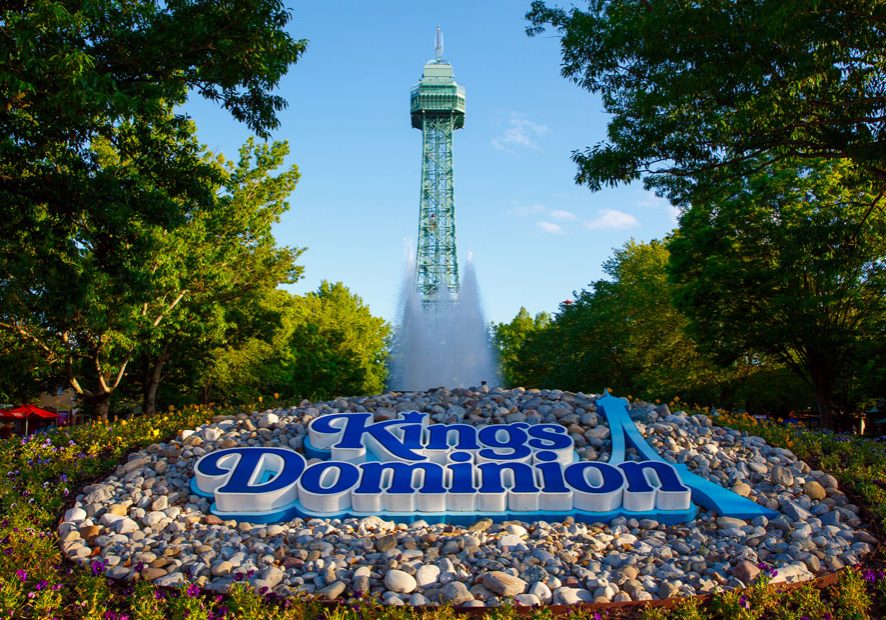 Kings Dominion
16000 Theme Park Way, Doswell, VA, 23047
Unforgettable experiences are waiting for you at Kings Dominion – Virginia's ultimate destination for family fun. With 400 acres packed with more than 60 rides, shows and attractions including a 20-acre water park included with park admission, there's something for everyone!  Families can explore Planet Snoopy with zany shows and activities featuring Snoopy and the entire PEANUTS™ gang. Thrill-seekers will get their adrenaline fix with one of the East Coast's largest collections of breath-taking roller coasters including the return of Twisted Timbers – a hybrid roller coaster and the first of its kind in the mid-Atlantic that combines steel and wood for an unforgettable ride experience.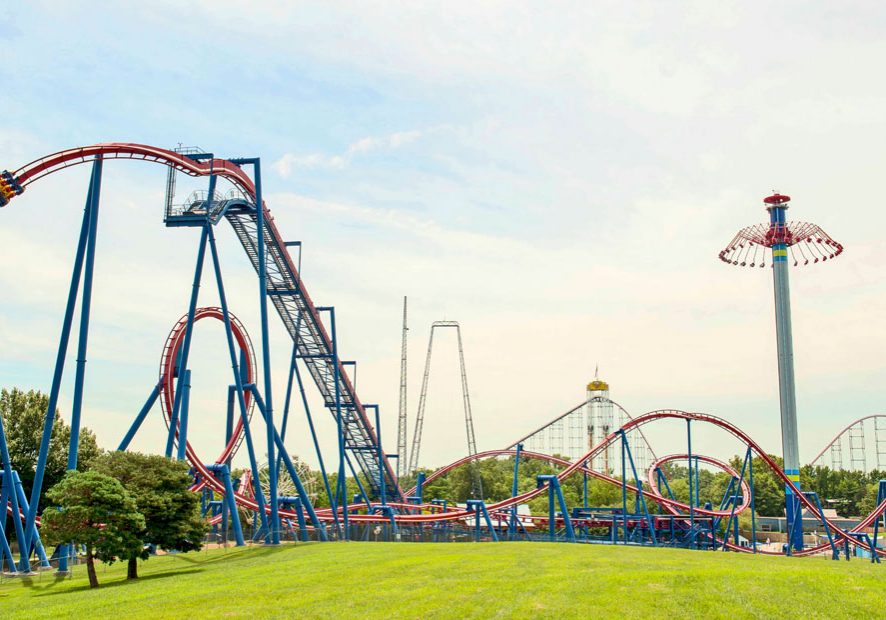 Worlds of Fun
4545 Worlds of Fun Ave., Kansas City, MO, 64161
Worlds of Fun has been proudly making memories in America's Heartland since 1973. The 235-acre amusement park is located in Kansas City, Missouri and includes onsite accommodations and one of the largest water parks in the Midwest, Oceans of Fun. Families and thrill seekers alike can travel around the world in just one day as they experience more than 100 rides, water slides, live shows and seven world-class roller coasters. Worlds of Fun is also known for their immersive seasonal events, including Grand Carnivale, The Great Pumpkin Fest and Halloween Haunt.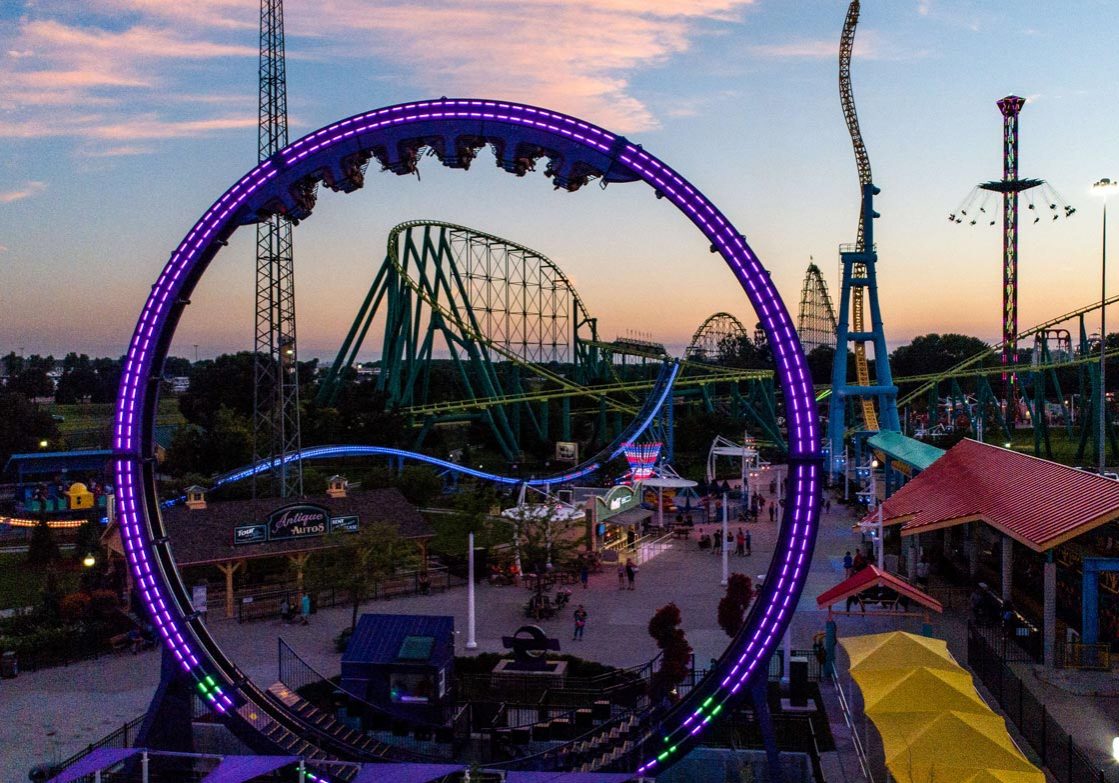 Valleyfair
1 Valleyfair Drive, Shakopee, MN, 55379
With more than 75 rides and attractions, Valleyfair is the Twin Cities' amusement park where families come to play the Minnesota way! Discover your next adventure on one of eight thrilling coasters or learn to love thrills on one of Planet Snoopy's 16 kid rides. Valleyfair will debut a multi-weekend event, Peanuts Celebration, for the 2019 season. This is an all-new event uniquely dedicated to celebrating the beloved Peanuts™ characters and invites guests to step inside the pages of a Charles M. Schulz comic strip as the characters take over the park for the very first time.
Questions? Contact Us!
WorldStrides - Specialty Travel Programs 
Karli Edens
916-939-6805 Ext 51123 (desk)
Karlie@WorldStrides.com
KNOTT'S BERRY FARM'S YOUTH GROUP CHAPERONE POLICY: Knott's Berry Farm REQUIRES all guests that are ages 15 years old or younger to be accompanied by a chaperone who is at least 18 years old to be admitted to the park. The chaperone must present a valid photo ID with date of birth at ticket entry. One (1) chaperone must accompany no more than ten (10) guests aged 15 or younger per day. In addition, the chaperone must accompany their party during entry, remain inside the park during their visit, and be available by phone throughout their stay. Guests 16 years of age or older may be asked to present a valid government issued photo identification (Driver's license, State Issued ID Card, Passport) with date of birth at entry to verify their age. If unable to verify proof of age, guests may be denied entry into the park. Guests aged 15 years old or younger who are found inside the park unaccompanied by a chaperone will be subject to ejection. This chaperone requirement applies to all Knott's Berry Farm and Soak City Waterpark ticket and season passholders. Chaperone contact lists (names & corresponding cell phone numbers) must be provided to Knott's sales department, for all Youth Programs prior to date of visit. Note for 2023/24 there is no chaperone headquarters available