WorldStrides can assist Troop Leaders in planning inspiring and life changing Girl Scout Adventures to any destination nationwide or even worldwide. WorldStrides can arrange everything, from flights, ground transportation, hotel accommodations, tourist attractions, meals and more. Let us handle all of the details to make this trip a memorable and non-stressful one for the Troop Leader.
Our other popular adventures include:
Disneyland Bridging Event
Grand Canyon
Disney World
New York City
Washington DC
And More!
Golden Gate Bridging
For many years, WorldStrides has been assisting Girl Scout Leaders with their annual travel arrangements to attend the "Golden Gate Bridging Event" in San Francisco.   The Golden Gate Bridging is the biggest event of the year for Girl Scouts of Northern California. 7,000 girls and their fellow Girl Scout sisters from across the country cross the iconic Golden Gate Bridge as they transition from Juniors to Cadettes. The bridging is followed by a party on Crissy Field with music, fun activity booths, and the largest friendship circle this side of the Mississippi.
Participating in this special event is a once in a lifetime opportunity and a great introduction to older girl programs and the Girl Scout Leadership Experience.
Contact WorldStrides to begin the planning of your specialized Girl Scout Adventure today.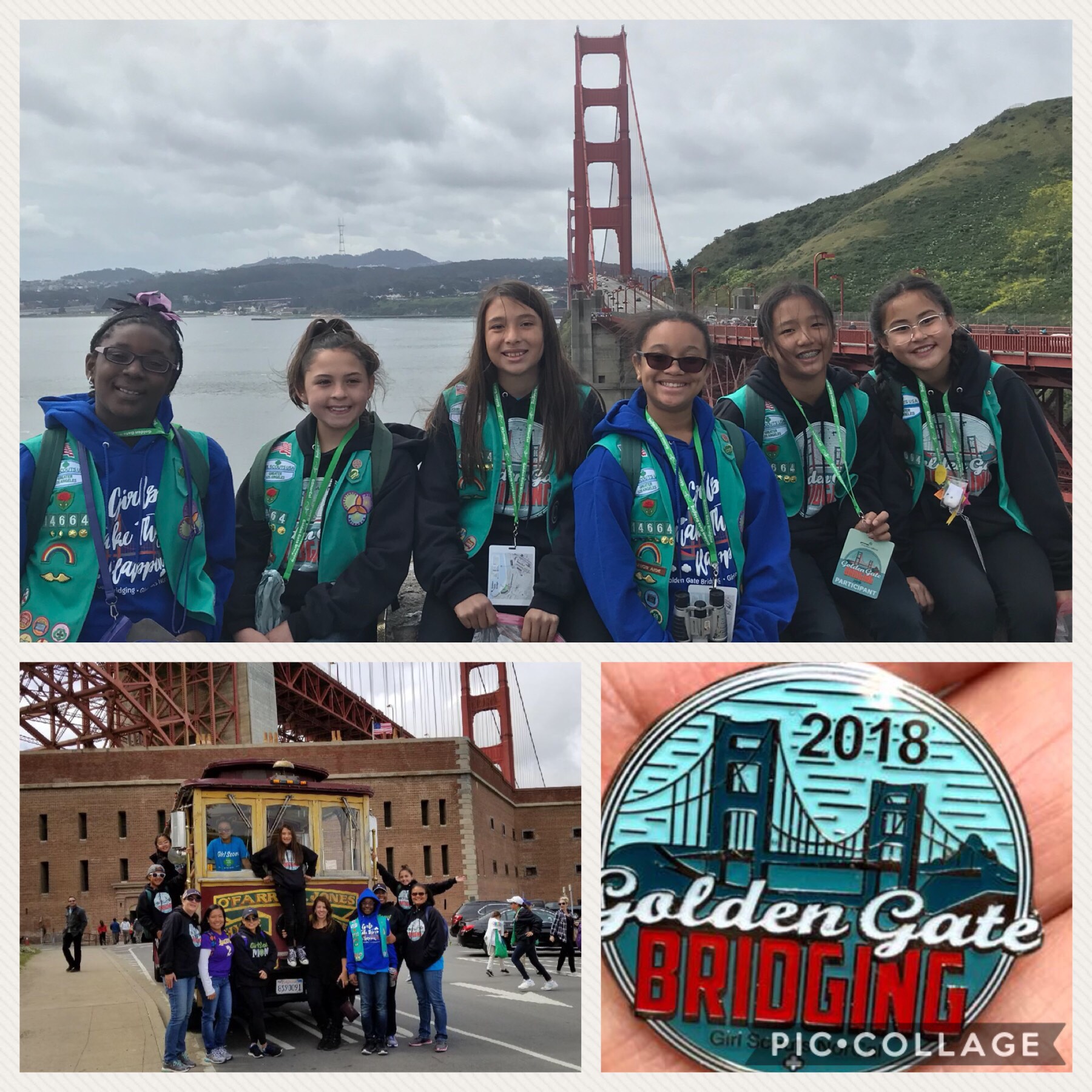 Fundraising
Looking for resources on fundraising? WorldStrides is committed to giving every student the opportunity to experience the life-changing experiences that happen on our programs every day. For more information, click here.