We are Experts in Student & Youth Affinity Travel
Education and personal growth are the heart of WorldStrides' mission – and they have been since the beginning. Founded in 1967 by a middle school social studies teacher from Chicago who discovered the incredible power of education outside the classroom while traveling to Washington, D.C. with his students, the company has since grown to become a leader in experiential learning for students of all ages throughout their lifetime learning journey.
We are the Specialty Travel Programs Division of WorldStrides.  Since 1967, our Company has taken over 9,000,000 students to destinations throughout the U.S and around the world.  We offer fun and enriching programs year-round and for groups of all ages.  Our trips include events for Class Celebrations (Middle & High School), Performance Trips (Band, Choir, Dance, Cheer, etc.) Leadership programs, Custom Class enrichment Programs (Leadership, Photography, Culinary, Drama, etc.), International Trips (Language, Cultural, Volunteer, etc.), Sports (Tournaments, Away Games, Training) and much more! 
We are proud to be the founding member of SYTA (Student Youth Travel Association), a 40 plus year, A+ rated partner of the BBB (Better Business Bureau), 35 plus year member and Platinum Sponsor of CADA (California Association of Directors of Activities and long time members in good standing with many of our industries top associations.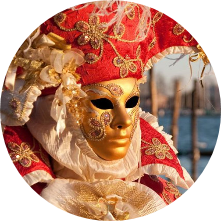 Learning at the Core
Everything we do is designed to foster student and faculty engagement—from on-tour LEAP activities, to world-class performance adjudication, to customized global engagements. Our goal is to provide moments that delight and open up the world of learning. Learn more about our accreditation, and the team and philosophy behind it.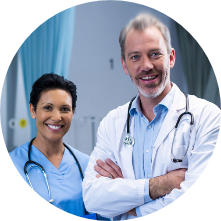 Proven Track Record
With more than 50 years of success providing over 9 million students with outstanding experiences, our track record is unrivaled. Our network, knowledge, planning and industry-leading infrastructure - like 24/7 support and Doctors on Call - provide the confidence and peace of mind that only come from experience.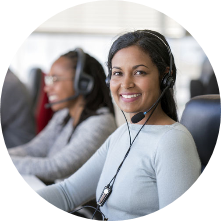 Personal Care
Our team is truly passionate about making each experience easy to manage from A to Z. We're there when you need us, and if the unexpected happens, we bring a can-do mindset to get things back on track quickly. Our relationships stand the test of time because they are real - we sweat the details, and it shows.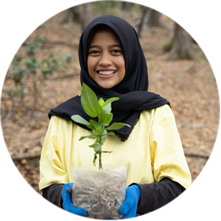 Socially Responsible
Our team is partnering to build an inclusive and sustainable community by providing educational travel and experiential learning programs world-wide, while being socially, environmentally, and ethically responsible. We do this by executing on initiatives that create a meaningful impact on our people, participants, and communities.
We maintain a WorldAssist Team that can be reached 24 hours a day, 7 days a week, because safety is our first priority. Should your group require an extended stay due to an airline problem or weather-related issue, WorldAssist will make arrangements to accommodate your group (hotel, meals, re- booking airline seats, and providing additional bus usage) at no additional charge to you or your students.
WorldStrides has an exclusive partnership with the George Washington University Department of Emergency Medicine. A George Washington University doctor serves on our staff as the WorldStrides Medical Director, overseeing medical response planning for the organization and providing direct case management in the event of a medical response issue anywhere in the world. Our partnership gives us access to doctors who are available 24 hours a day to provide in-hotel emergency care to all our traveling students, parents, and teachers in the Washington, D.C. area and phone consultations for travelers in other locations. This program offers teachers and students the unparalleled benefit of receiving care in the comfort of their own hotel rooms while minimizing disruption to the entire group.
We maintain an industry-leading multi-million-dollar level of liability coverage. Our insurance automatically covers teachers, chaperones, and the school. WorldStrides' insurance is truly geared to protect you. Additionally, accident, illness, and accident-related dental insurance coverage are provided for WorldStrides program participants. Limits per single occurrence are $7,500 for accident, $1,500 for illness, and $750 for accident-related dental.
United States Tour Operators Association (USTOA)
As an active member of USTOA, WorldStrides is required to post $1 million with USTOA to be used to reimburse, in accordance with the terms and conditions of the USTOA Travelers Assistance Program, the advance payments of WorldStrides customers in the unlikely event of WorldStrides' bankruptcy, insolvency, or cessation of business. This $1 million policy may be sufficient to provide only a partial recovery of the advance payments received by WorldStrides. Complete details of the USTOA Travelers Assistance Program may be obtained by writing to USTOA at 275 Madison Avenue, Suite 2014, New York, New York 10016, or by e-mail to information@ustoa.com or by visiting their website at ustoa.com.
Academic Credit and Professional Development Opportunities
Learning outside the classroom is crucial, and that's why WorldStrides is accredited by the same educational bodies across North America and Canada that accredit K-12 schools. It allows us to offer students high school and college credit, and teachers free professional development. We even have a dedicated Curriculum and Academics Department—our own team of teachers!
You can learn more about our Academic Credit and Professional Development Opportunities here.
Benefits of Educational Travel
Educational travel can be transformative for students, impacting many of them well into adulthood. At WorldStrides, we create opportunities for kids to develop academic and social skills while immersing themselves in a new destination or activity. Below are a few of the key benefits students gain from educational travel – all while having tons of fun!
Taking part in an educational tour inspires learning. An overwhelming majority of surveyed adults (86%) said their student trip made them more interested in learning both inside and outside of the classroom. Our expert educational team tailors each tour to your curriculum. This works hand-in-hand with the fact that student travel makes your class "more interested in what they learned in school."
Our Credentials
$50,000,000 in Professional Liability Insurance (Highest in Travel Industry)
Top 10 Reasons to Choose Us