Proformance Opportunities and hands-on learning experiences for students through our Music Group Adventures!
WorldStrides Specializes In Music Group Adventures for Bands, Choirs, and Orchestras.
Our team is committed to providing teachers & students with performance trips that are tailored to your requests, whether that be a day trip, or a week long, out of state travel program. WorldStrides will take the worry out of travel for you by handling all the logistics of your trip, so you can focus on what you do best, "Teach!"
So whether you are planning to travel for competition, performance or taking workshops with professionals, let WorldStrides coordinate and customize your musical adventures today!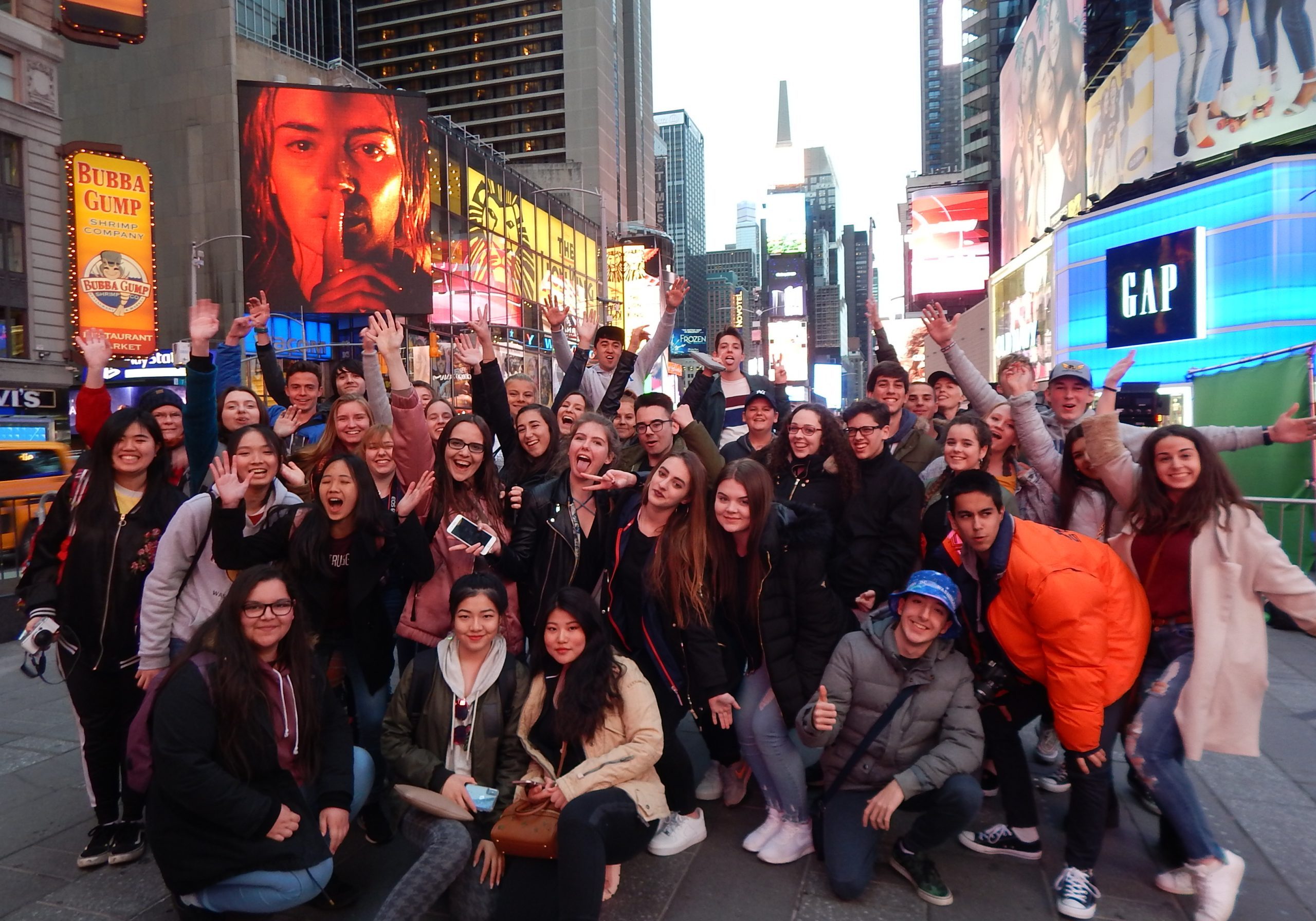 If you have additional questions or are interested in a custom Music Program, there are a few ways to contact us.
You can call us at (800) 553-4723, email us at info@AdventuresAmerica.com, or submit an online interest form.
Full Travel & Tour Planning
Customized Travel & Tour Itinerary
Ground Transportation (charter bus or shuttle)
Group Air Transportation
Hotel Accommodations
Local Tours and Activities
Restaurant and on the go meals
Travel Insurance
Exceptional Guest Service
Guest Services Center 8:30am – 5pm PST, M-F
Portal Access for Event Organizer
Traveler Protection
$1m Consumer Protection Bond
$50m Travel Insurance Policy
Choose from one of our exciting Music Group Adventures below to view a sample itinerary.  Looking for somewhere specific?  We can help arrange a custom trip anywhere, anytime!
Sample Itinerary - 4 days, 3 nights in Southern California
Day 1:
Depart - Charter Bus Transportation/Round trip Air
Arrive at the Music Workshop at a Southern California University or College
Check-in at First Class Hotel Accommodations
Group Dinner
Day 2:
Morning Breakfast
Arrive at the Disneyland Resort
On Stage Disney Performance Disney & Meal Voucher for Dinner
Return to Hotel
Day 3:
Morning Breakfast
Arrive at the Disneyland Resort
Performing Arts Entertainment Workshop with a Disney Meal Voucher for Dinner
Return to Hotel
Day 4:
Morning Breakfast
Depart the Hotel
Return Home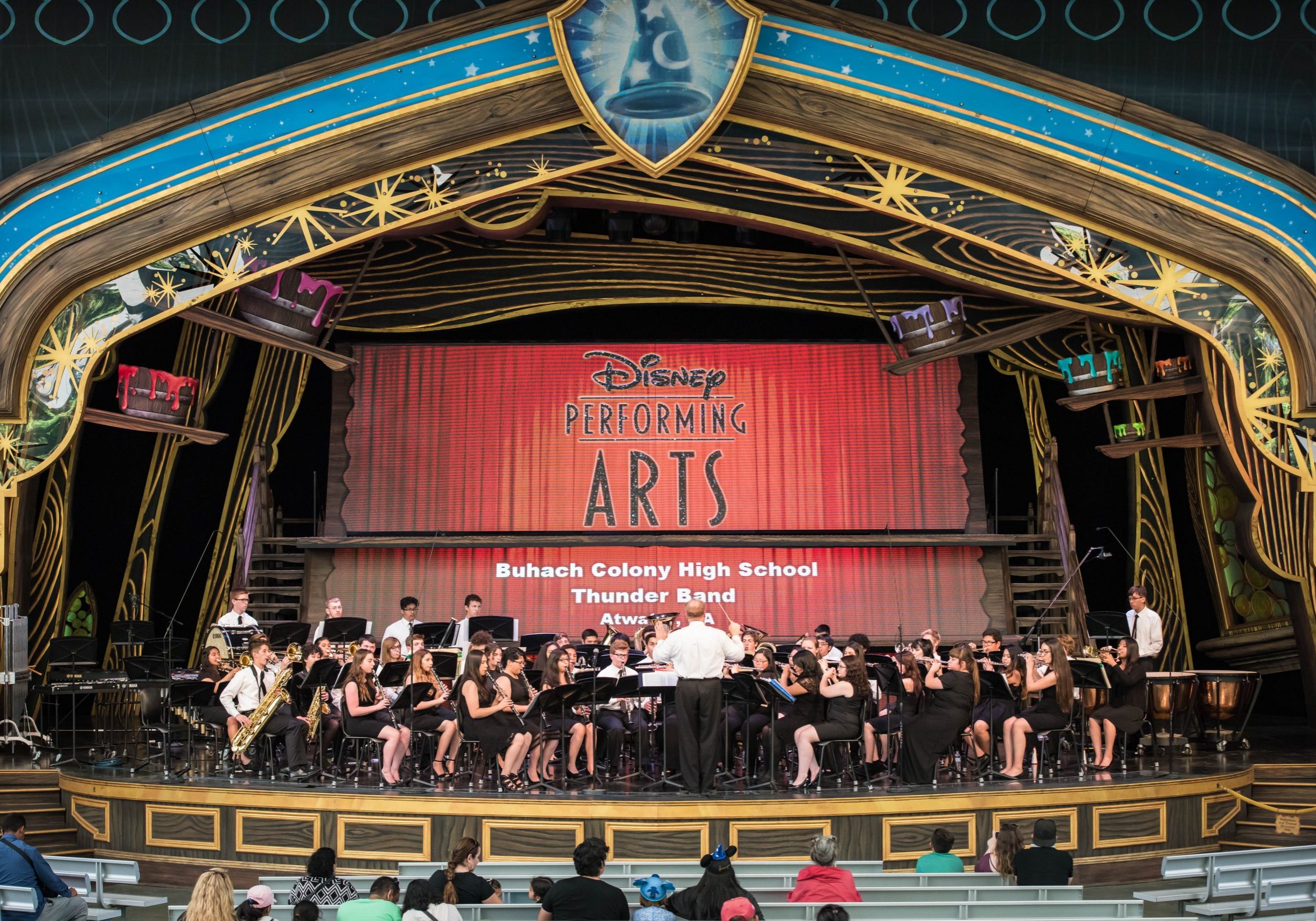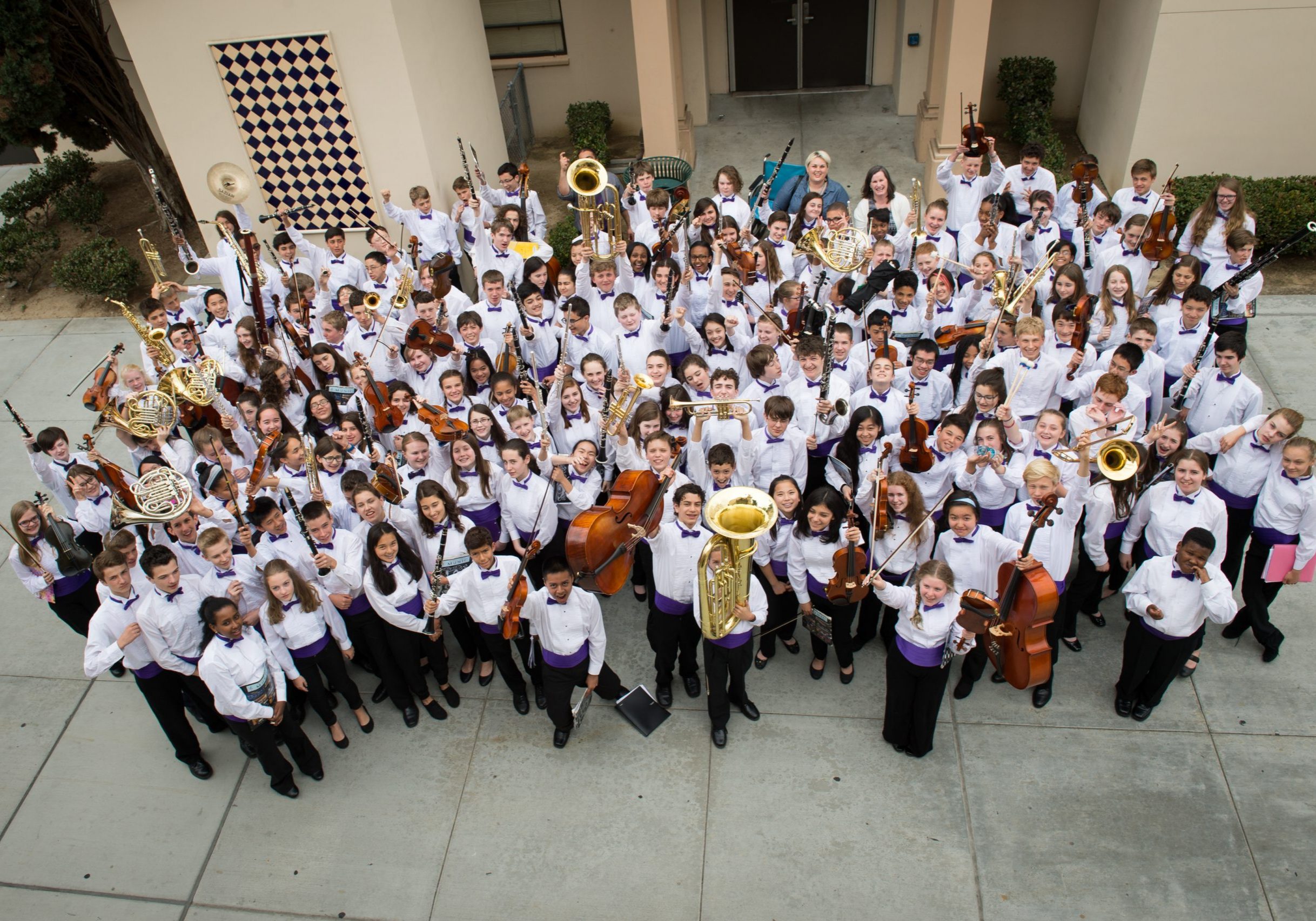 Sample Itinerary - 6 days, 5 nights in Nashville/Memphis
Day 1:
Depart - Round Trip Air
Check-in to Hotel in Nashville
Group Dinner
Day 2:
Morning Breakfast
Tour of the Ryman Auditorium & Performance on the Plaza at the Ryman Auditorium
Visit The Hermitage/Home of Andrew Jackson
Visit The Grand Ole Opry House/Backstage Tour
Group Dinner
Performance in the Opry Plaza
The Grand Ole Opry House Show
Return to the Hotel
Day 3:
Morning Breakfast
Country Music Hall of Fame Tour
Lunch at the General Jackson Showboat Brunch Cruise
RCA Studio Tour/Group Recording
Group Dinner
Return to the Hotel
Day 4:
Morning Breakfast
Depart Hotel for Memphis
Graceland/Home of Elvis Presley
Performance at Graceland
Sun Studio Tour
Group Dinner
Check-in to Hotel in Memphis
Day 5:
Morning Breakfast
Stax Museum of American South Music
Lunch and Free Time on Own
Memphis Rock N'Soul Museum
Memphis Music Hall of Fame
Group Dinner
Return to the Hotel
Day 6:
Morning Breakfast and checkout of Hotel
National Civil Rights Museum
Arrive Memphis International Airport
Lunch at airport on own
Depart Memphis and arrive home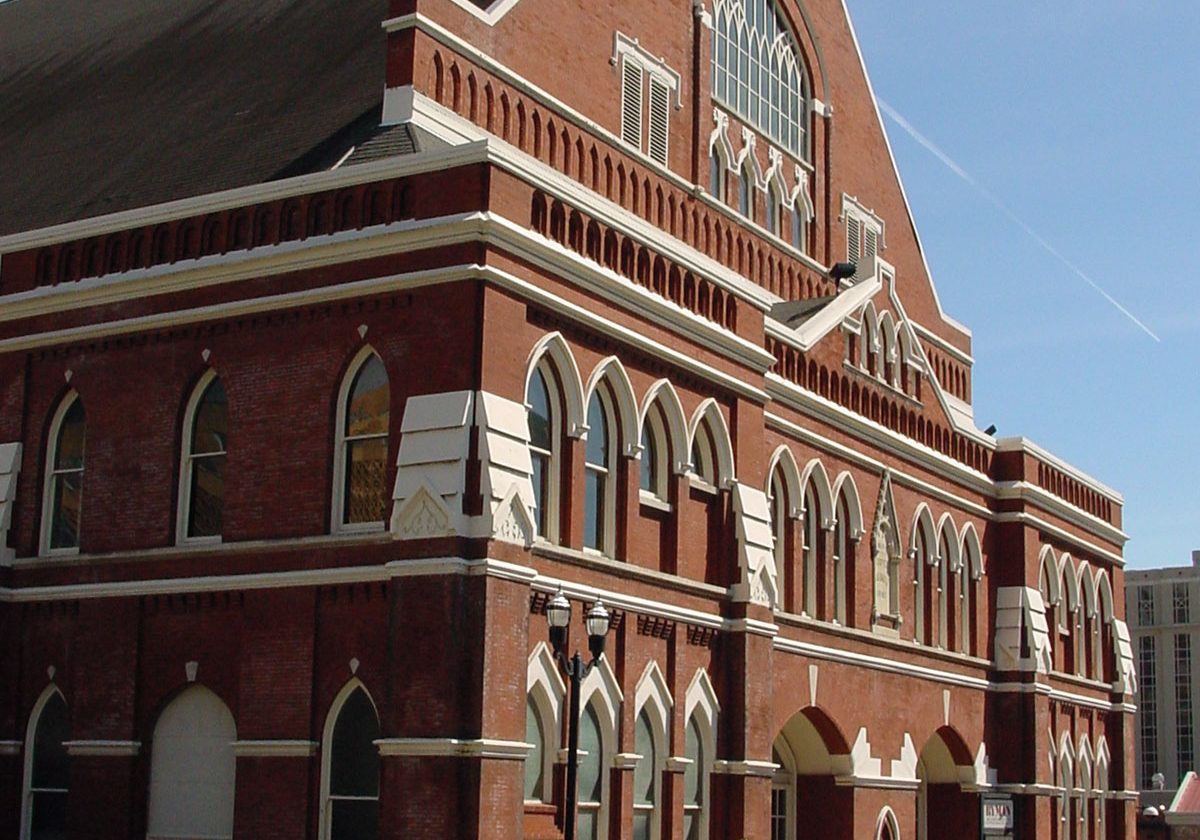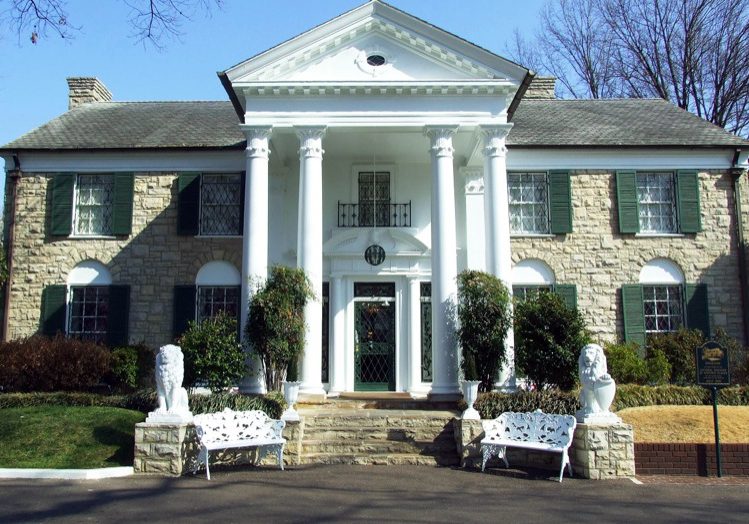 Sample Itinerary - 5 days, 4 night in New York City
Day 1:
Depart Round Trip Air
Check-in to Hotel
Free Time at Times Square
Group Dinner
Return to Hotel
Day 2:
Morning Breakfast
Arrive 911 Museum and Memorial at the World Trade Center Site
Music Workshop at a NYC Area University
Empire State Building
Group Dinner
Return to Hotel
Day 3:
Morning Breakfast
Liberty Island – Statue of Liberty Tour
NYC Perfomrance Opportuntiy
Central Park with a Picnic
Group Dinner
Broadway Musical
Return to Hotel
Day 4:
Morning Breakfast
NBC Studio Tour
Radio City Music Hall
Educational workshop and Engaging Master Class
Group Dinner
Return to Hotel
Day 5:
Morning Breakfast
Tour of Lincoln Center
Tour of Rockefeller Center
Metropolitan Museum of Art
Farewell Group Dinner
Return to Hotel
Day 6:
Morning Breakfast
Checkout of Hotel
Time to enjoy Central Park
Arrive NYC Airport
Return Home