Provide hands-on and relevant learning experiences for students through our Broadcast Journalism Programs!
 Take your education beyond the classroom and out into our amazing world.  Travel programs can sharpen students' skills in a real-life, interactive, environments.   Visit great destinations in California (San Francisco, Los Angels, San Diego, Sacramento, etc.) or check out America's greatest cities like New York, Boston, Washington DC, Orlando, Nashville, Atlanta, Seattle, and more.
We can help you customize anything to your preference so you can experience the unique production opportunities while traveling!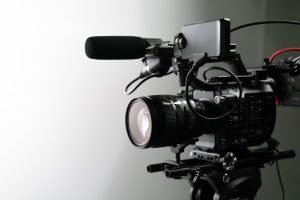 Full Travel and Tour Planning
Customized Travel & Tour Itinerary
Ground Transportation (charter bus or shuttle)
Group Air Transportation
Hotel Accommodations
Local Tours and Activities
Restaurant and on the go meals
Exceptional Guest Service
Guest Services Center 8:30am – 4pm PST, M-F
Portal Access for Event Organizer
$1m Consumer Protection Bond
$50m Travel Insurance Policy
The 2023 Student Television Network (STN) National Convention
The Student Television Network Convention is a unique experience for both teachers and students. In just four days, you can learn from professionals, participate in contests, meet peers, understand deadlines, acquire skills and have fun.
Interested in traveling to STN 2023 in Long Beach, California?  As the official travel partner of STN, we can assist your group with air flights or charter bus, airport to hotel ground transfers, hotel bookings, meals and enriching things to do in Southern California. We are expert in Southern Cal and can handle everything for you as one point of contact.    We are here to help!
Fundraising
Looking for resources on fundraising? WorldStrides is committed to giving every student the opportunity to experience the life-changing experiences that happen on our programs every day. For more information, click here.